[]()NEWS - ASIAN SAFARI :
Asian Safari Sarabi, from cattery BENGAL WILD CAT , wins everything (October 2021) :Best in Show, Best Variety and Best of Best ! I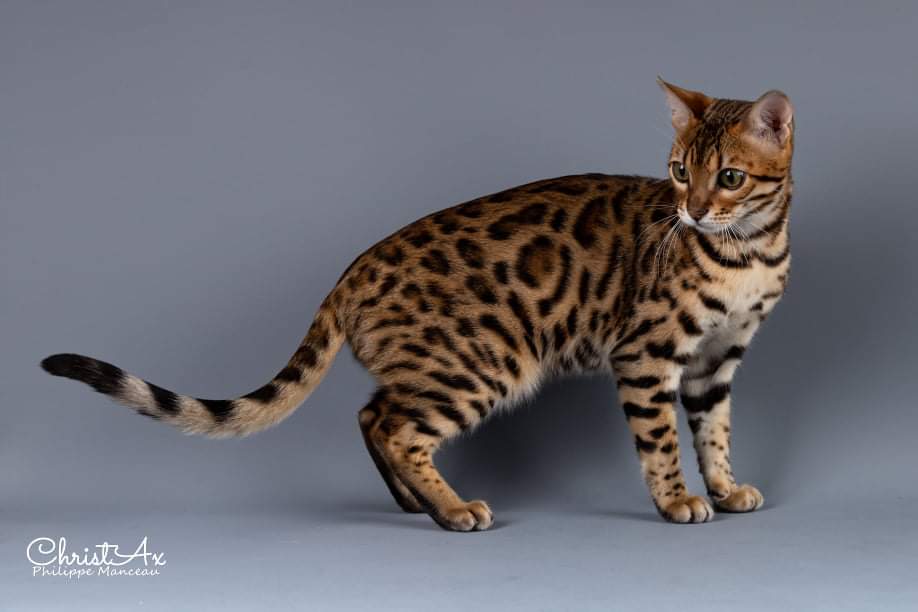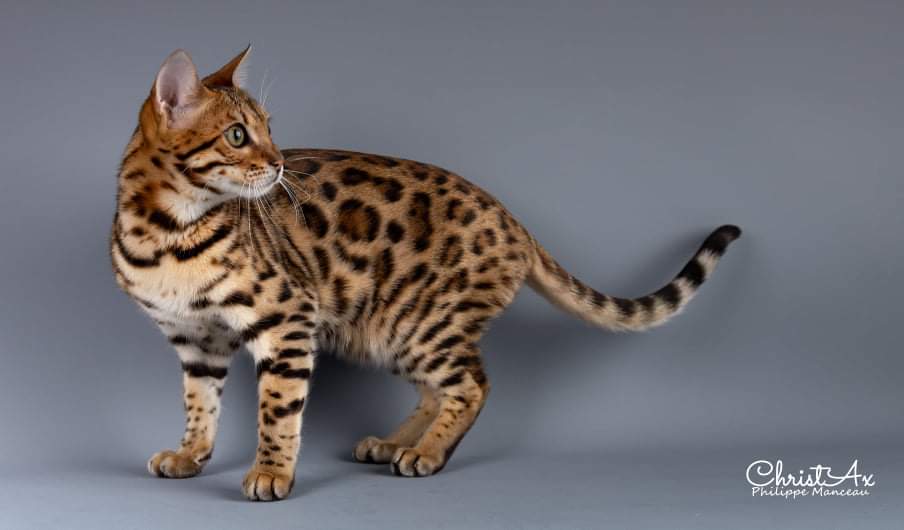 Our canadian star Asian Safari Panther in Winter aka "Winnie" : 4 TICA finals (october 2021 )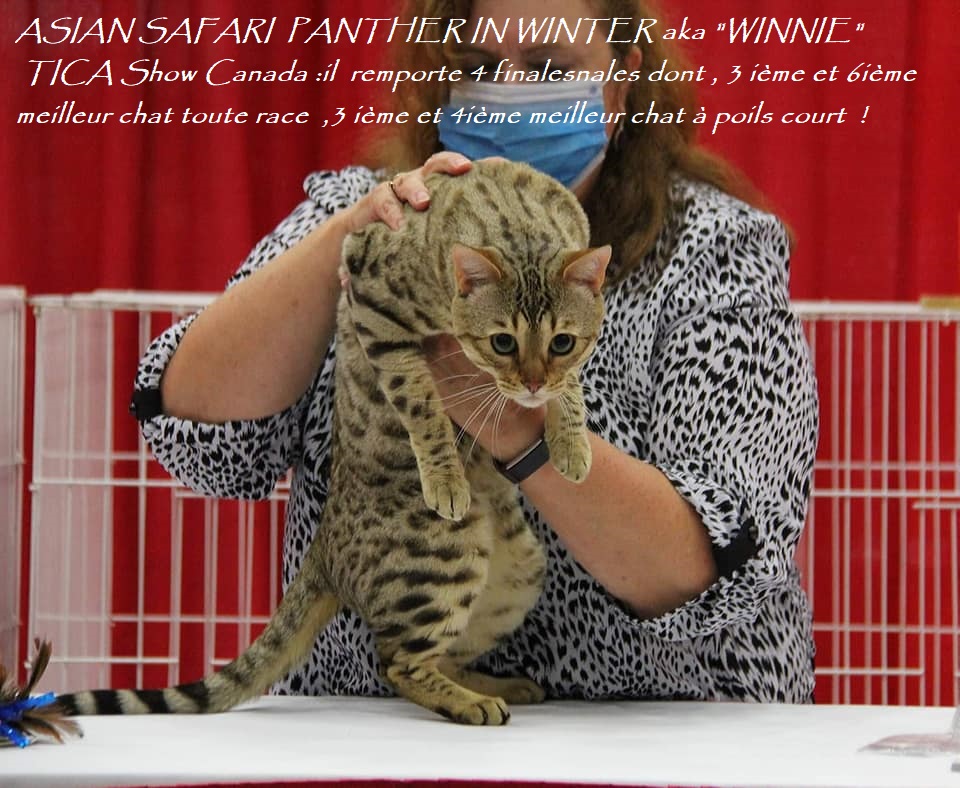 P'tit Simba star of Insta in France famous even in Japan. plugin:youtube
Asian Safari Redmoon star of the biggest french show AnimaExpo 2021, he makes an add for car food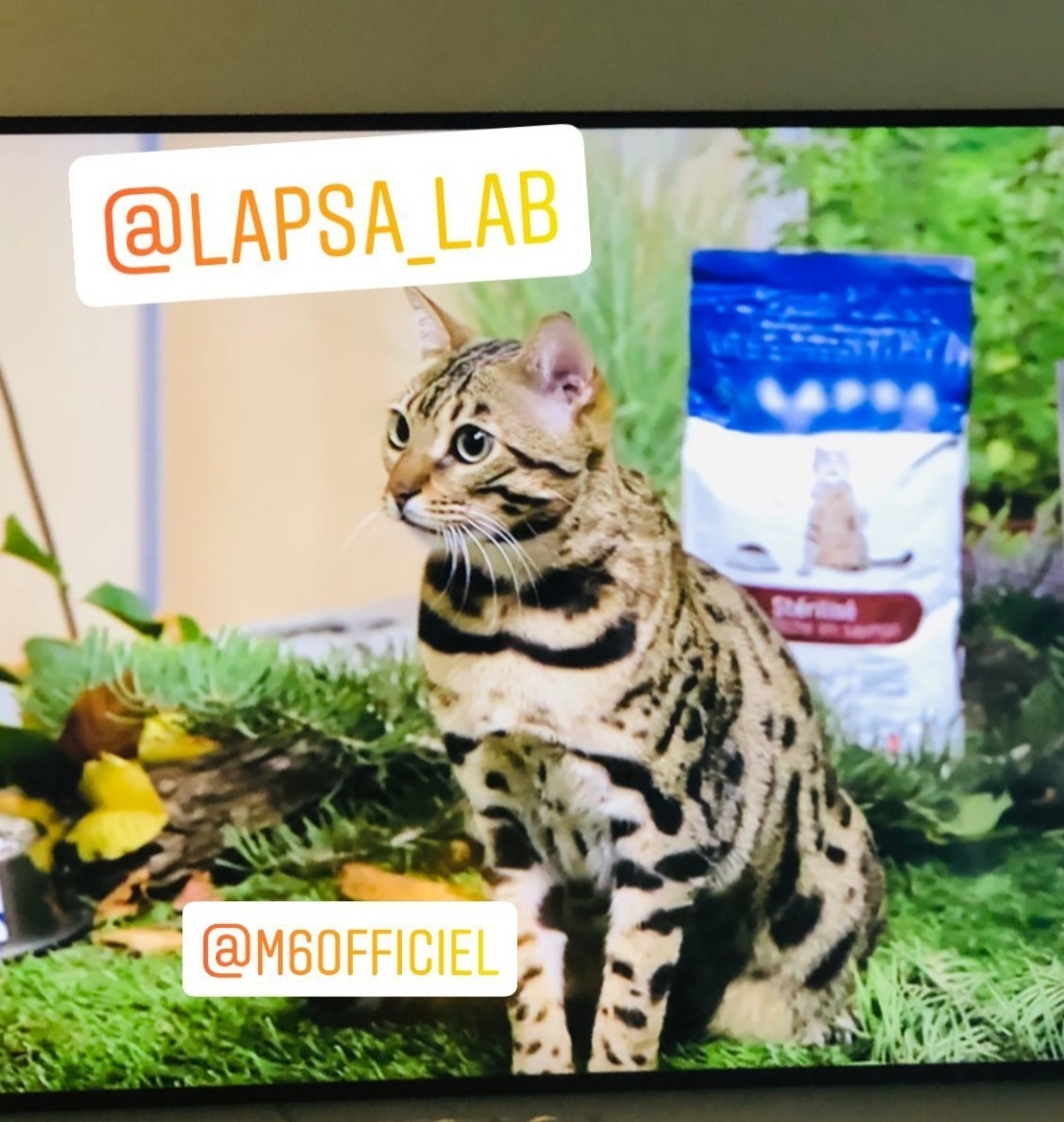 Décembre 2019 : PIXIE, chatte née à la chatterie représente le bengal dans le magazine YUMMYPETS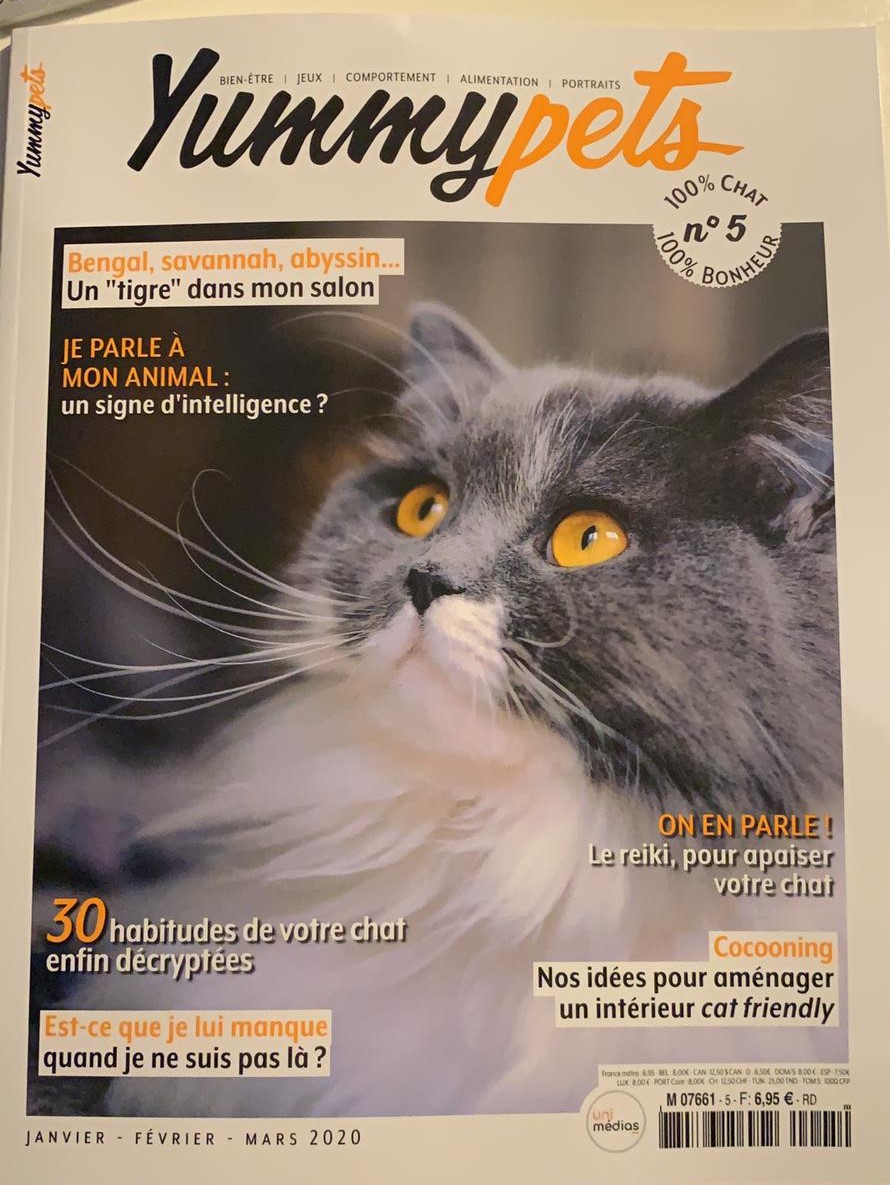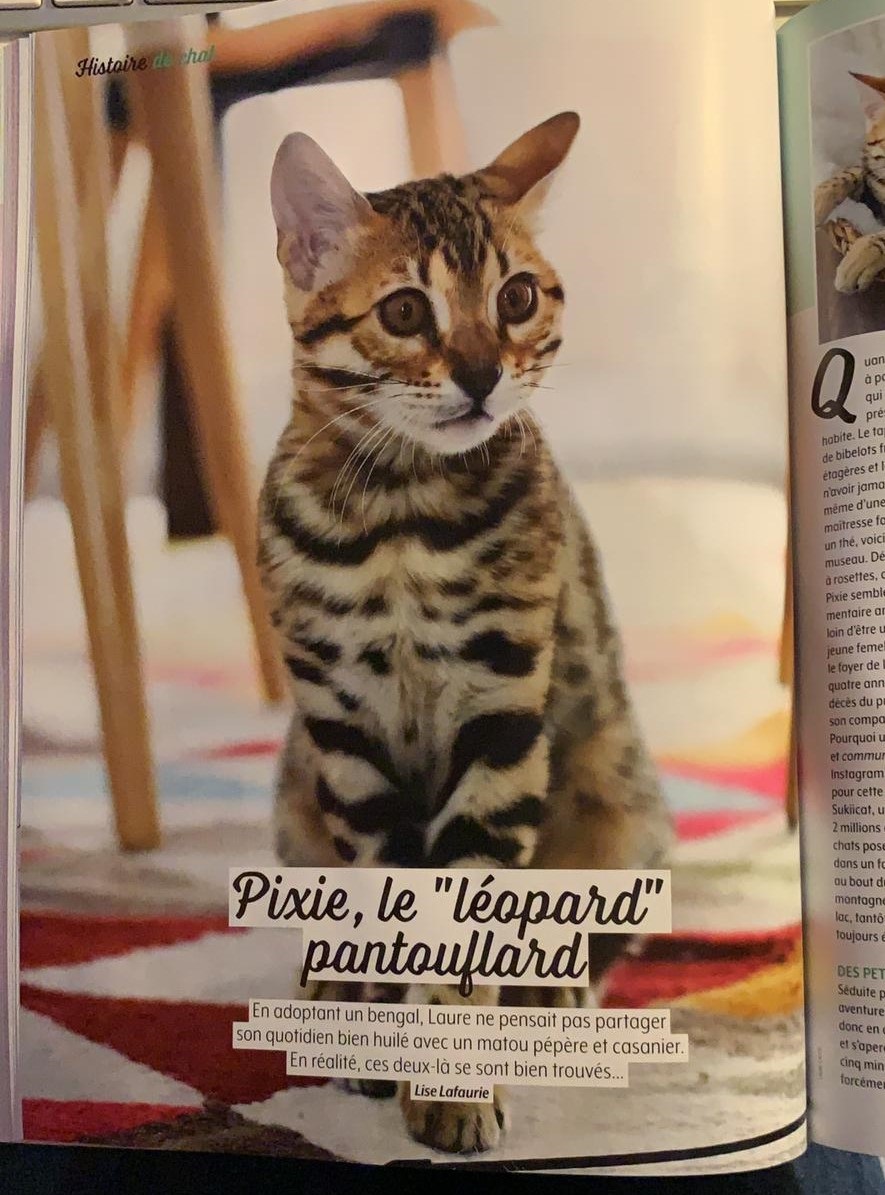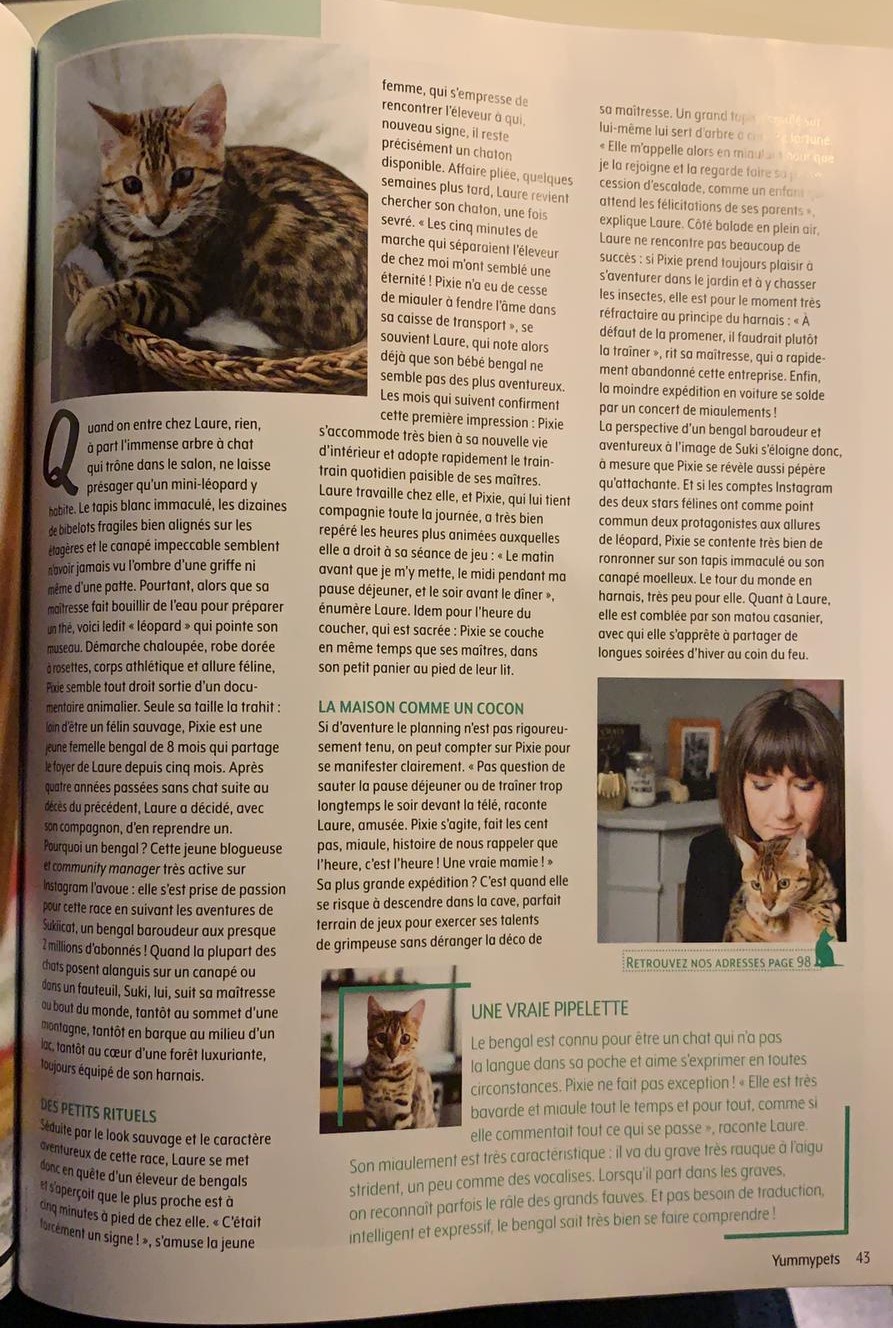 ASIAN SAFARI and its cats WALKER & ONLY WILD "OLIVER" in the movie "secret life of cats"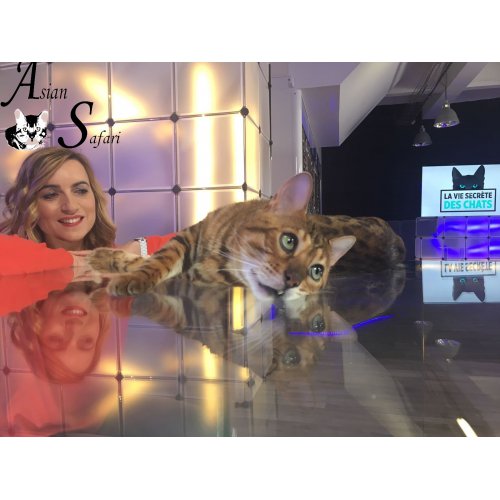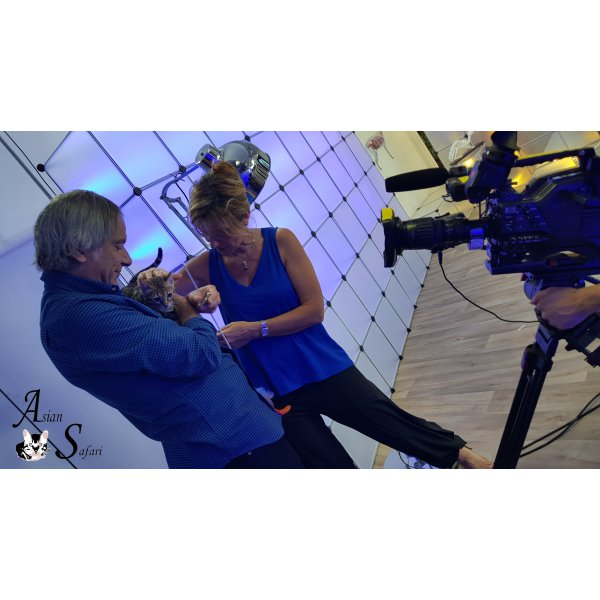 NEW GENERATION OF STUDS ... OUTLAW & ONLY WILD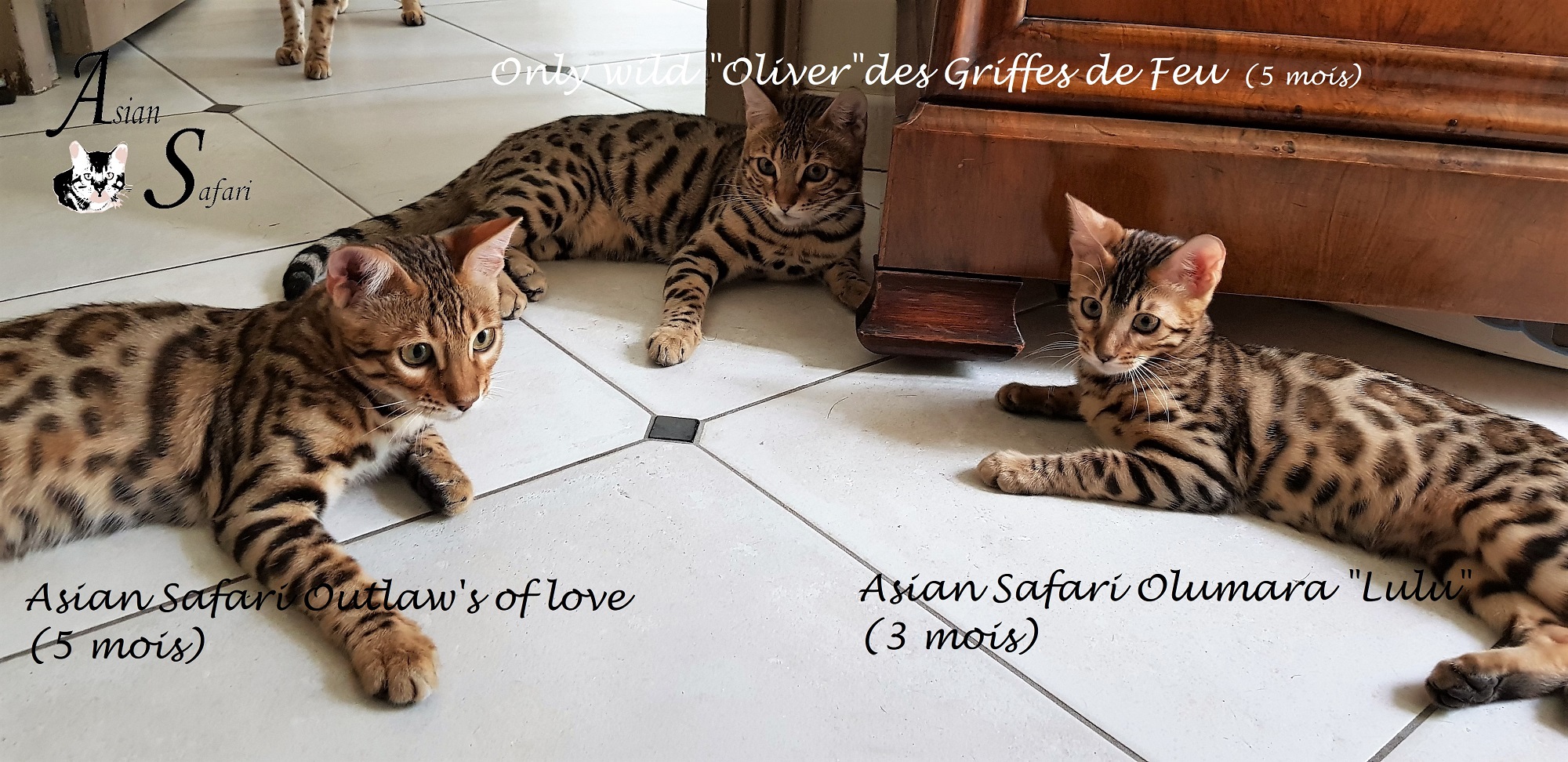 And also new promising teenagers , future queens : Asian Safari Olumara, daughter of GIC Asian Safari L'Okavango,last but not least baby Asian Safari OKALANI, our 1st snow sepia will stay with us. And soon last baby from the mating of Supreme champion Glory, who will be neutered soon & IC SILVERGLAM MAKALU, who has been retired. Baby Asian Safari Patchouli will stay with us.
RESULTS OF LAST SHOWS :
Dammary-Les-Lys 9 & 10th of March : LOOF show : Our both cats (adult & kitten) Best in Show, Best in Variety, best bengals adult & kitten. OUTLAW starting as an adult become CHAMPION !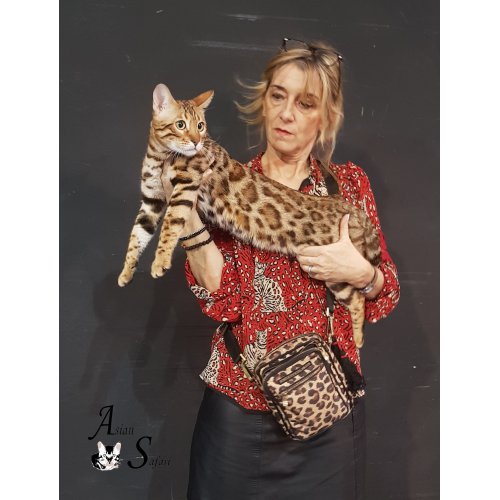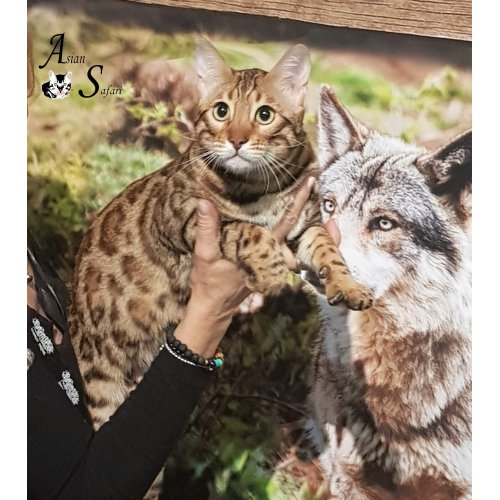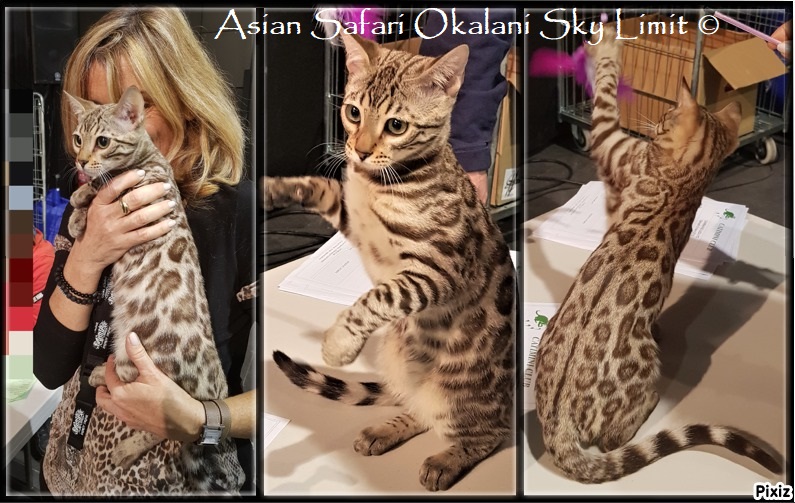 Paris Versailles 11.01.2019 : LOOF Asian Safari Outlaw's of Love, 1st show CAC, Exc 1 and Best Variety, Asian Safari Olumara, kitten 3-6 months Exc 1
Belgium Tienen August 2018: Asian Safari Outlaw's EXc 1 , BIV, nominated BIS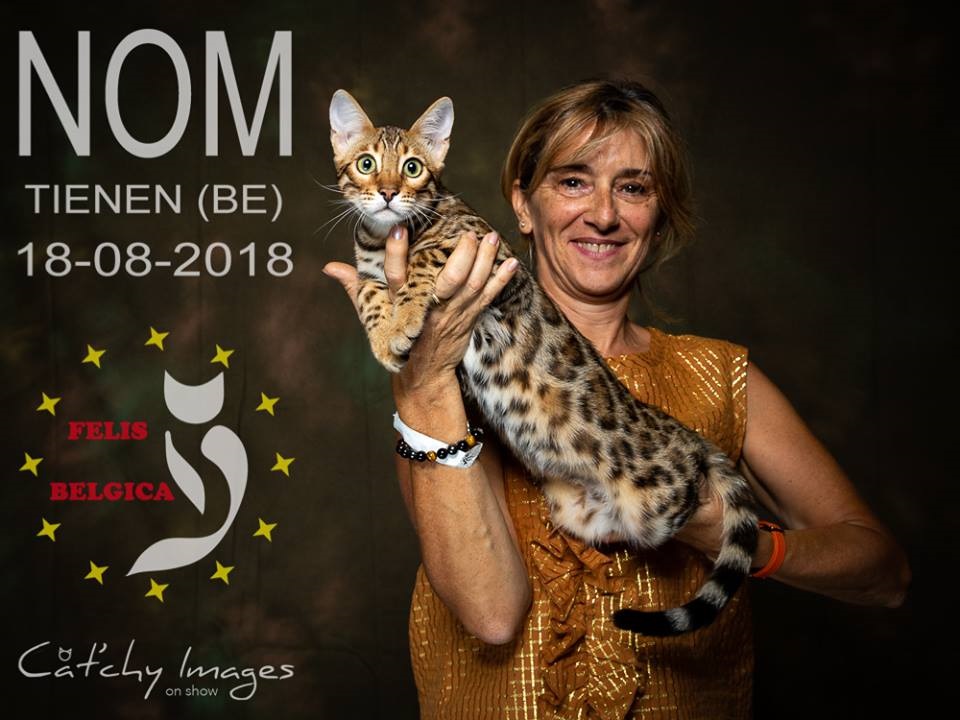 Paris Champerret April 2018 : Asian Safari Namaskaara Best in show , best bengal kitten among 36 bengals
Cambrai 25-02-2018 : 1st show for Namaskaara : Best in Show kittens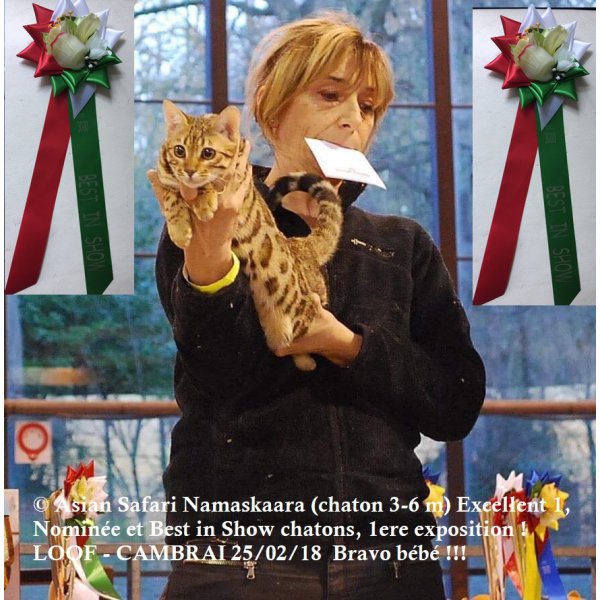 Paris Vincennes au Parc Floral, biggest show in France,our cats best bengals ! Asian Safari L'Okavango : Best in Show both days , Best of the Best 4, 4 best cat of the show among 500 cats !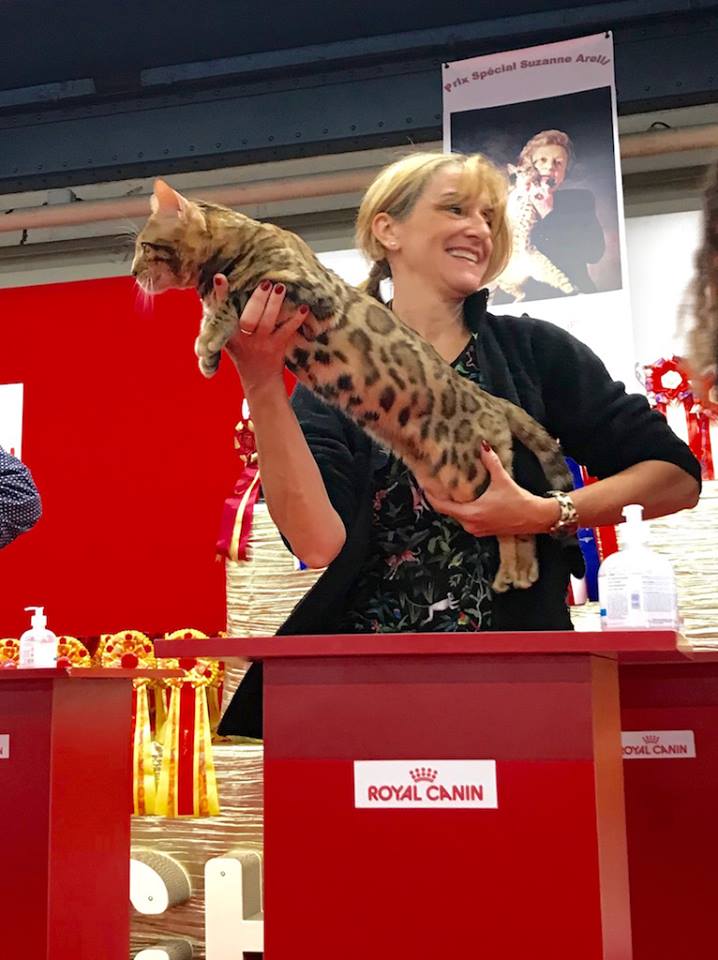 En 2014 , One of our kittens : Asian Safari Ipanema becomes french national winner : Ipanema is best cat over 600 cats!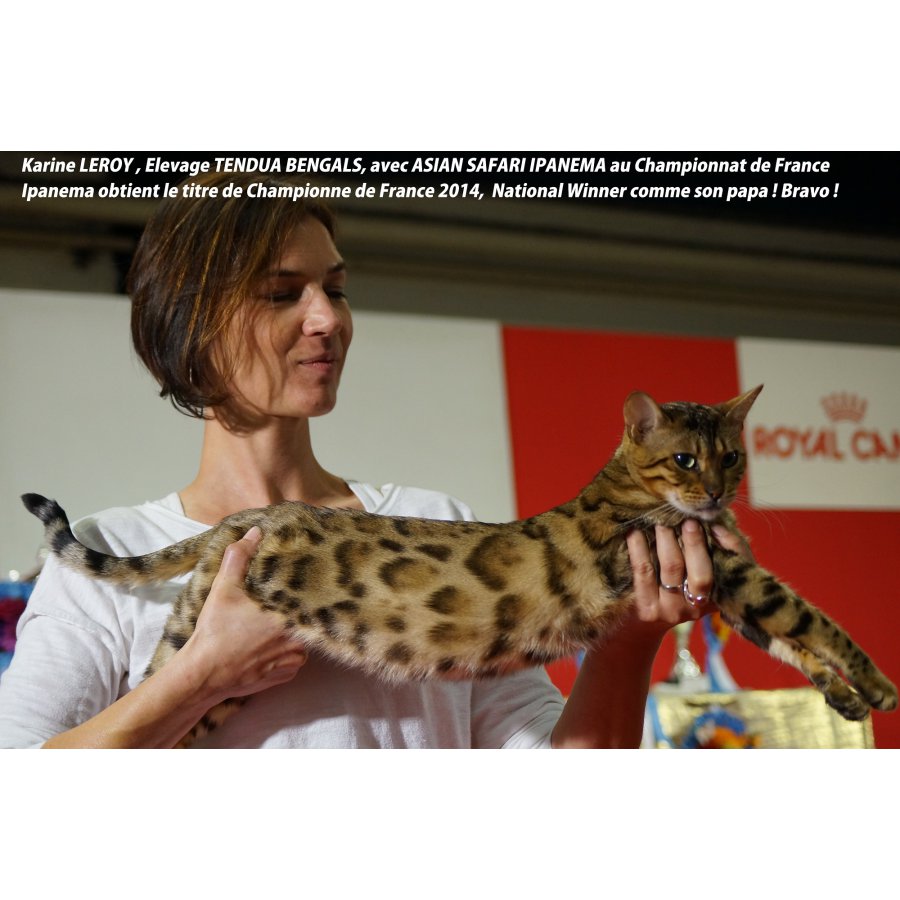 En 2011, Absolutely Walk this Way "Walker" of Asian Safari achieves to become NW ,French National Winner! over 720 cats !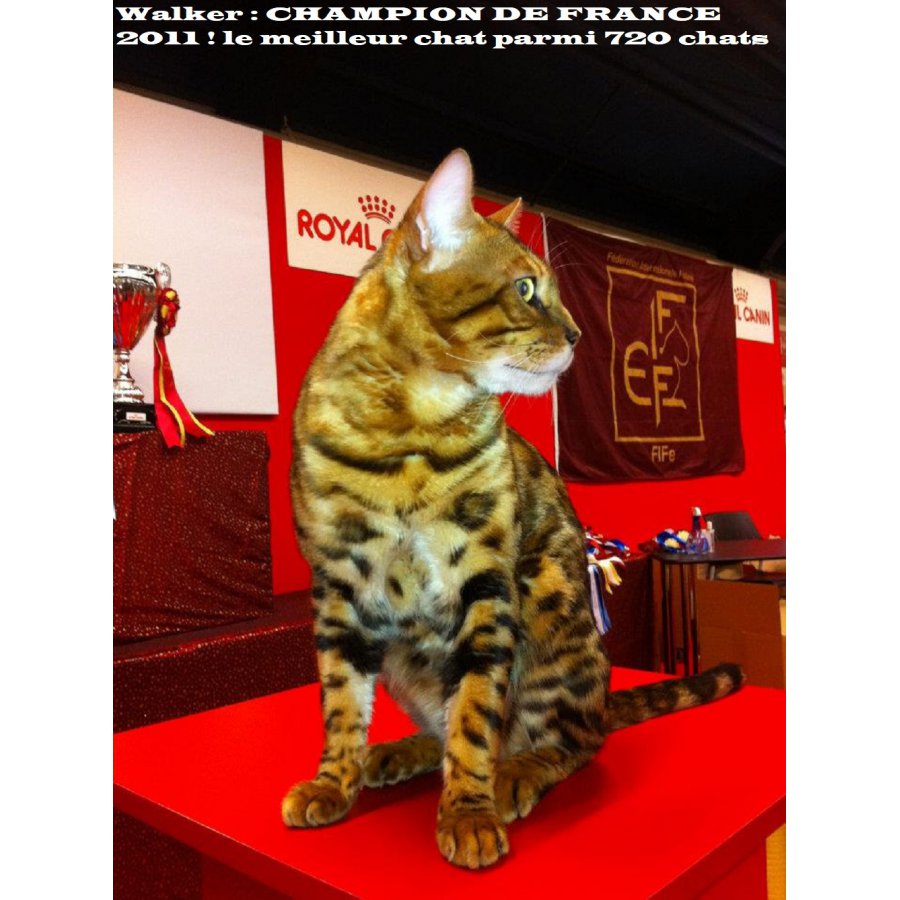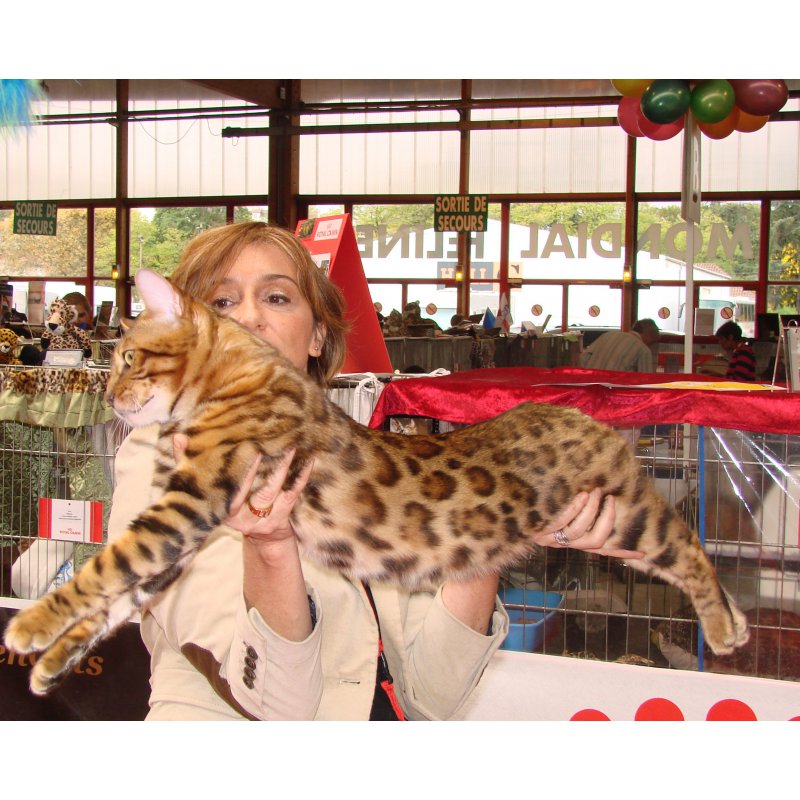 Video of Walker winning the NW show 2011 : plugin:youtube
Our bengals TV stars : Walker, Star of M6 "Chat contre chien" December 25 2016
Walker in "Dog against Cat" sur M6 le 25 décembre 2016 :
Walker dans une autre séquence de l'attachement, toujours dans l'émission "Chien contre chat"
Also 2 other movies where our cattery is represented :
Movie E=M6 in March 2013
plugin:youtube
Movie on hybrid cats in November 2012 plugin:youtube
La chatterie sera représentée à l'exsposition de CHARTRES 9 et 10 septembre avec plusieurs Asian Safari
N'hésitez pas à venir nous rencontrer