NEW TV MOVIE with our cats WALKER and baby ONLY WILD "OLIVER" for the 2nd Season of THE SECRET LIFE OF CATS . Follow us on TV !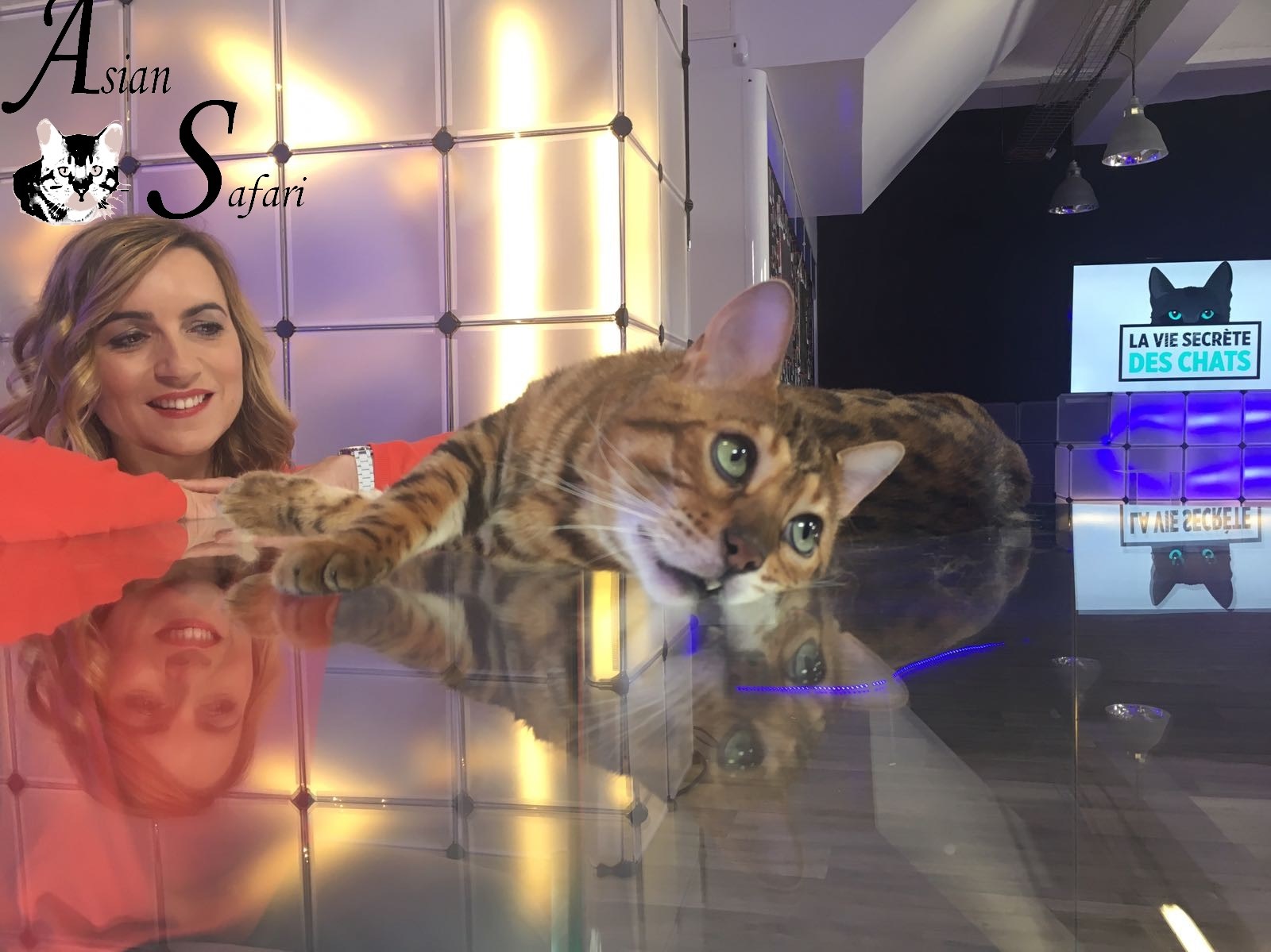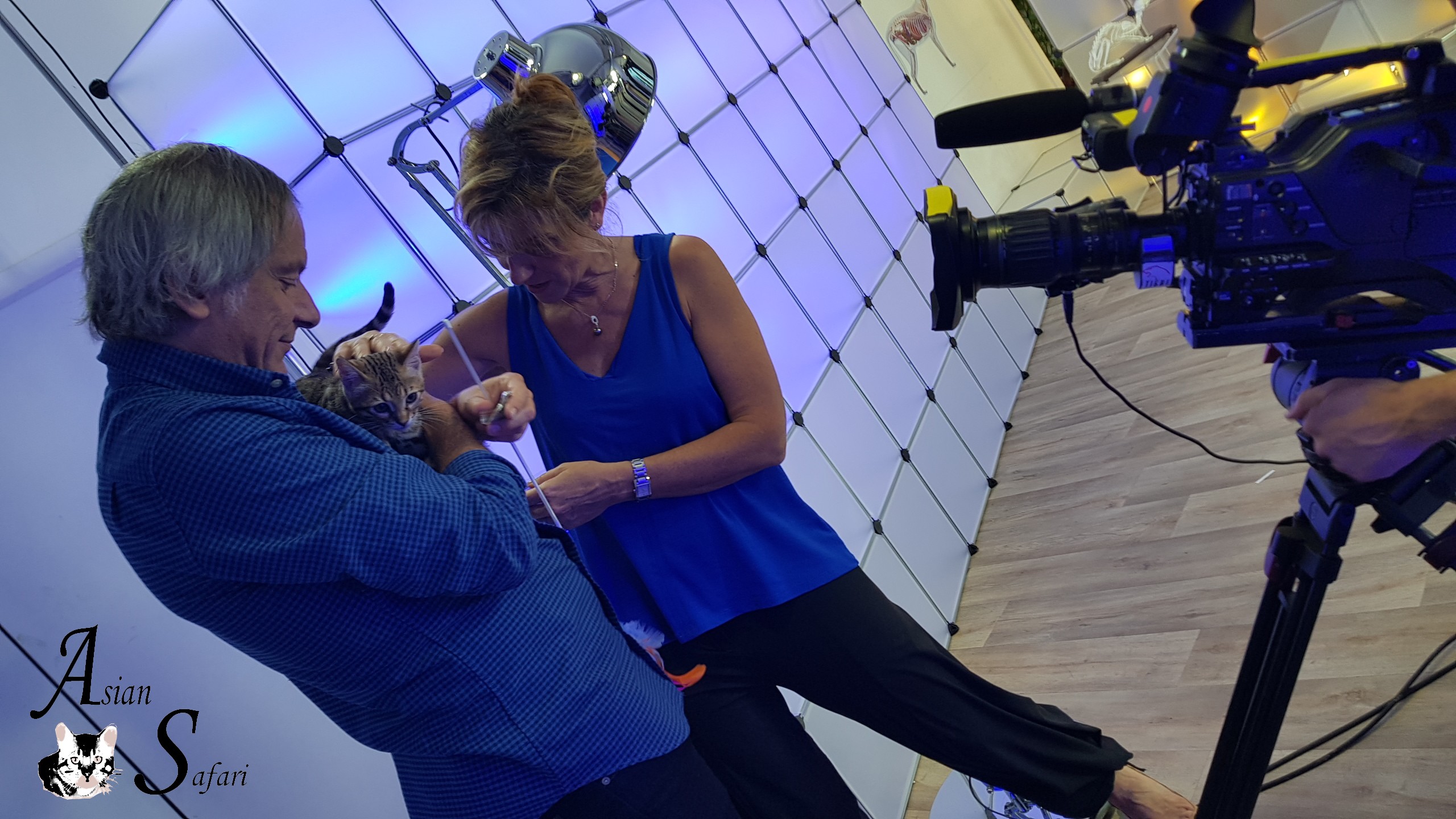 THE NEW G. HAS ARRIVED WITH 2 STUNNING NEW BABY BOYS "OUTLAW", et "ONLY WILD"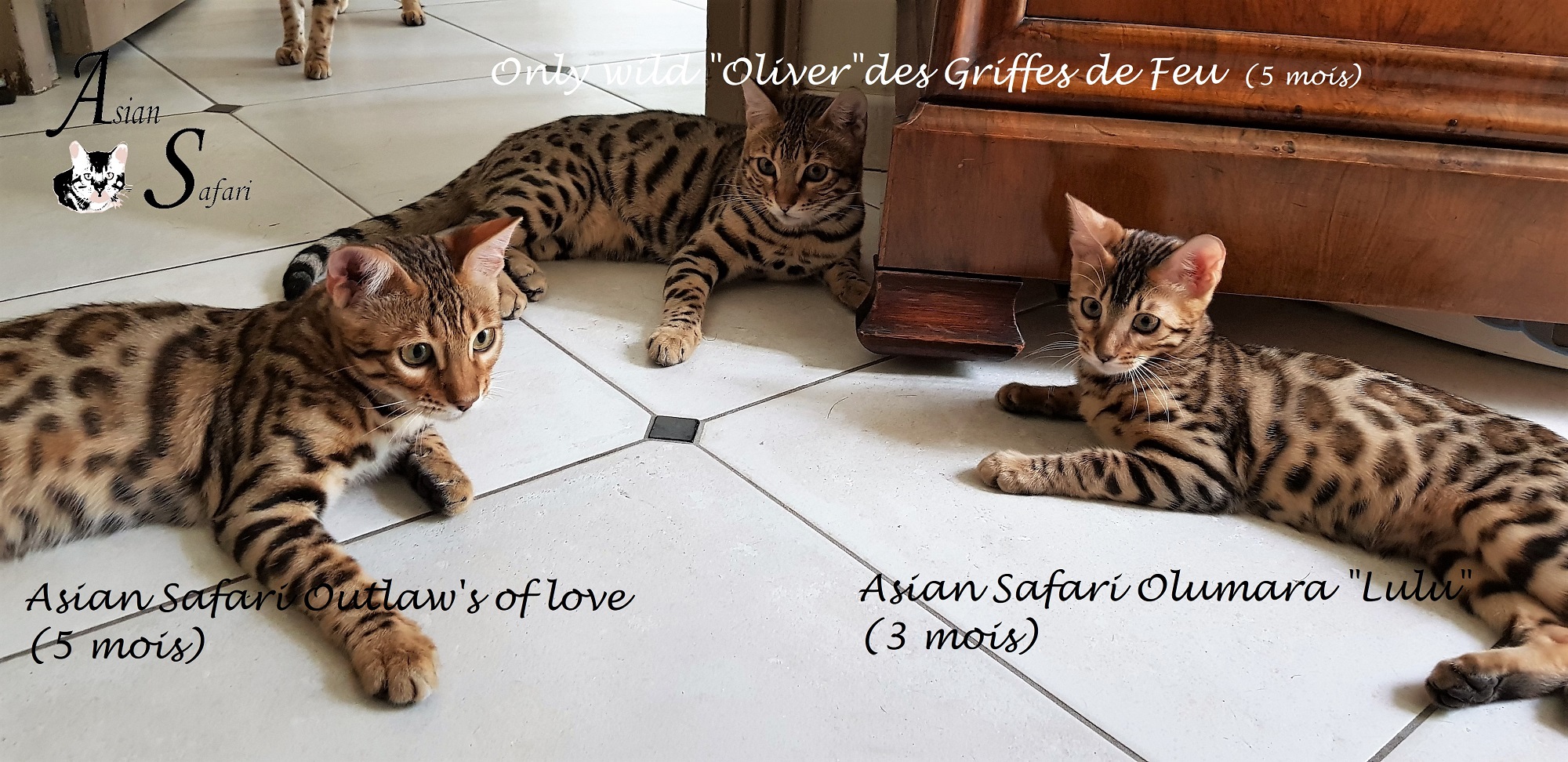 One born at home Asian Safari "Outlaw", this kitten mix the best of both father and mother, from the best bloodlines on both sides(Absolutely, Mainstreet, Stonehenge, Calcatta on dad's side and Sunshine, Simplysimes, Amantra, Rainforest and Awagati on mum's side.
"Only wild , "Oliver" des Griffes de feu, with his fantastic wild look (explaining his name :) will bring a lot to our program. He is also a combinaison of amazing bloodlines. Thanks to Nathalie for her trust.
Also new young girls are arriving , like little Olumara, daughter of my beloved GIC Asian Safari L'Okavango, ru O'Kenya daughter of Callista Diamond's re for ever, retired since summer.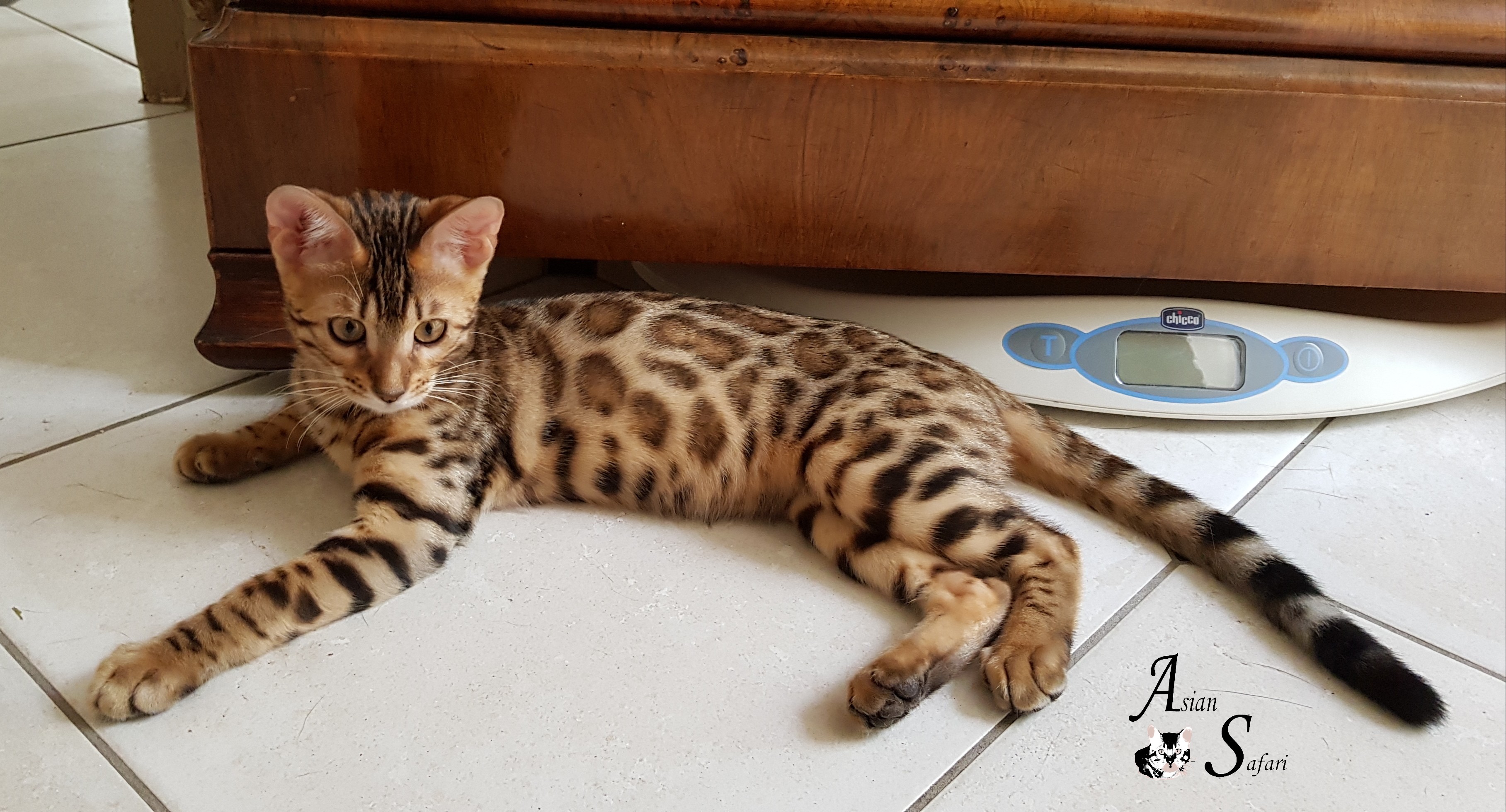 SHOW - LAST RESULTS OF ASIAN SAFARI:
Belgium Tienen, August 2018: Asian Safari Outlaw's 1st show Excellent1, Best in Variety, nominated to Best in Show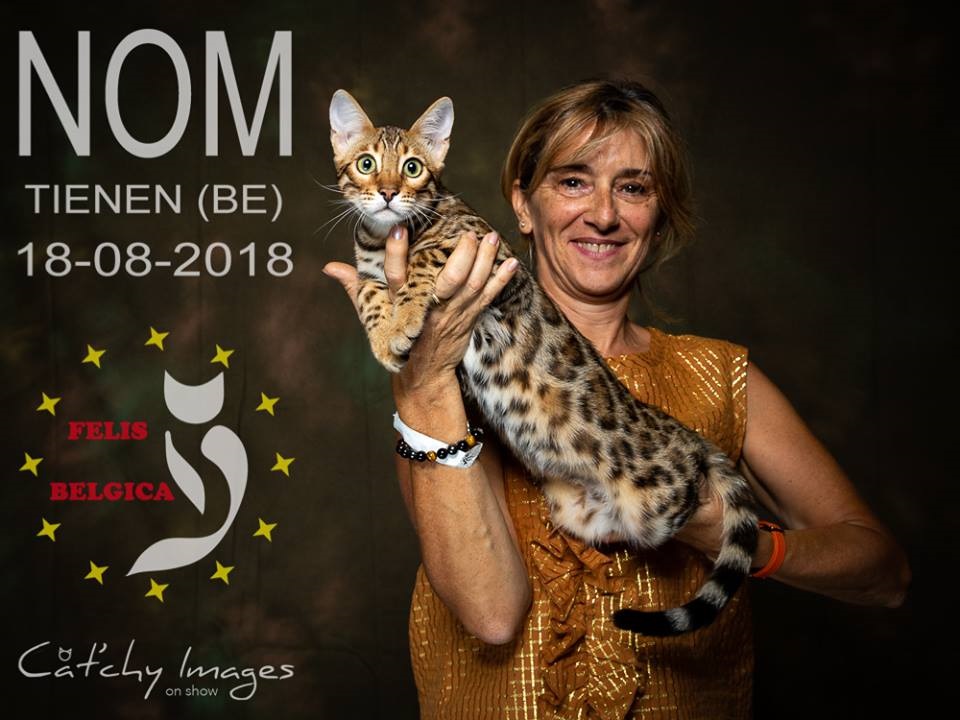 Paris Champerret April 2018 : Asian Safari Namaskaara agai BEST IN SHOW, best kitten among 36 bengals !
Cambrai Feb. 25, 2018 : 1st show for NAMASKAARA , she won the Best in Show kittens !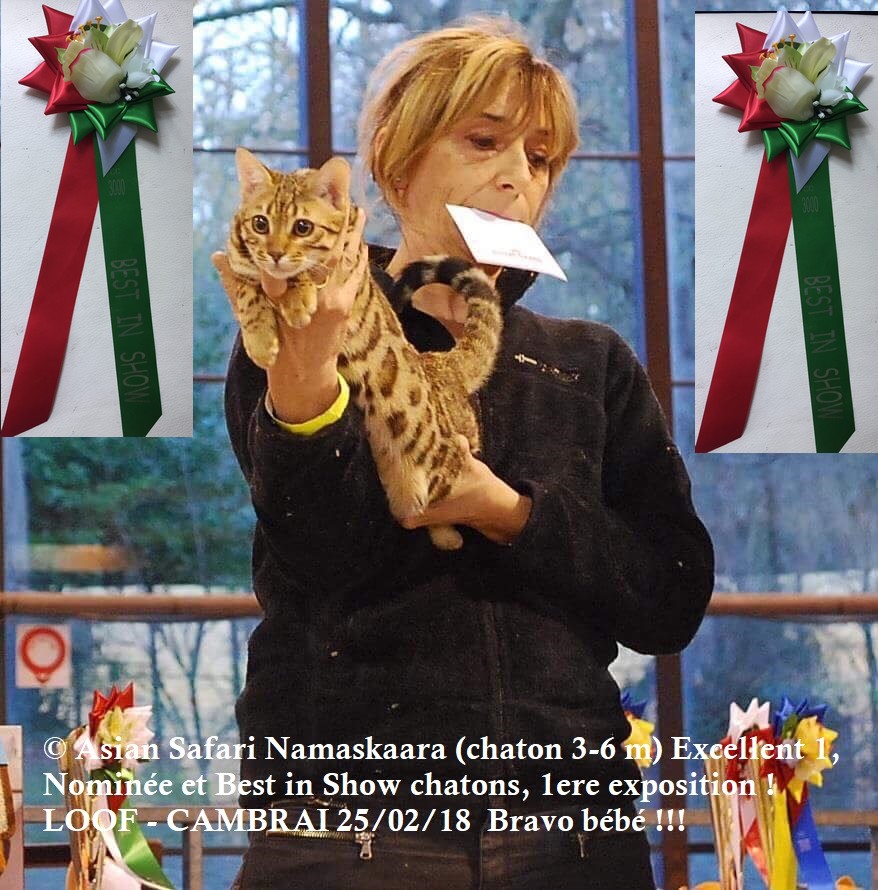 **Paris Vincennes/Parc Floral 2017 , biggest show in Paris : our cats were the best snow and best brown bengals ! Asian Safari L'Okavango : Best in Show both days Best of the Best 4, among 500 cats !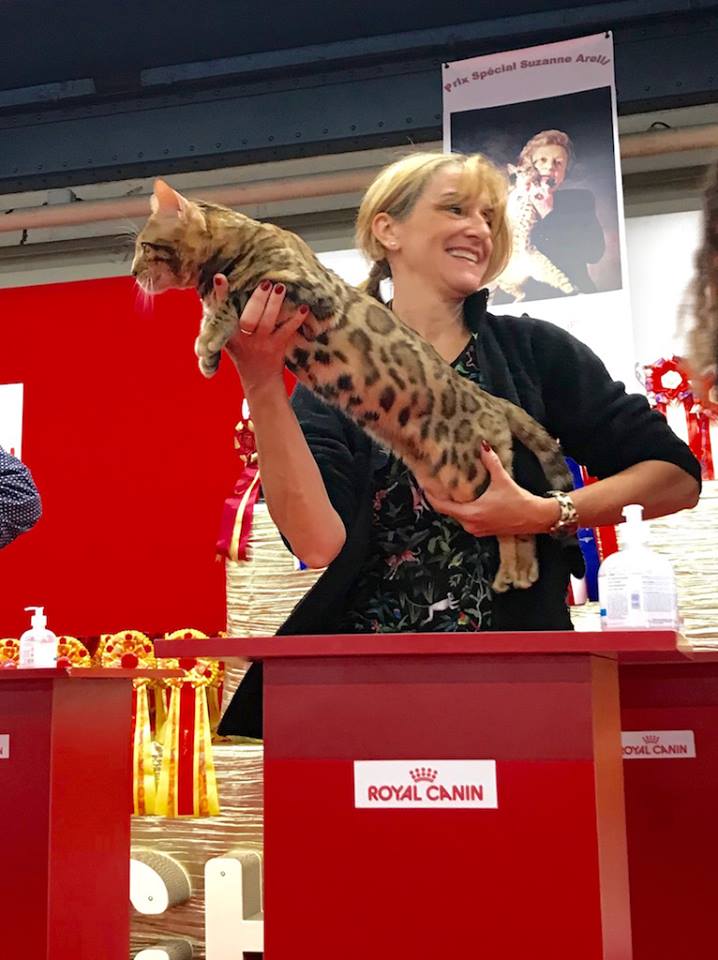 In 2014 , the cattery Asian Safari has been rewarded as this is a queen born at home :Asian Safari Ipanema who won the much coveted title of French National winner (Best cat in France over more than 600 hundred cats!) Big congrats to Karine and Ipanema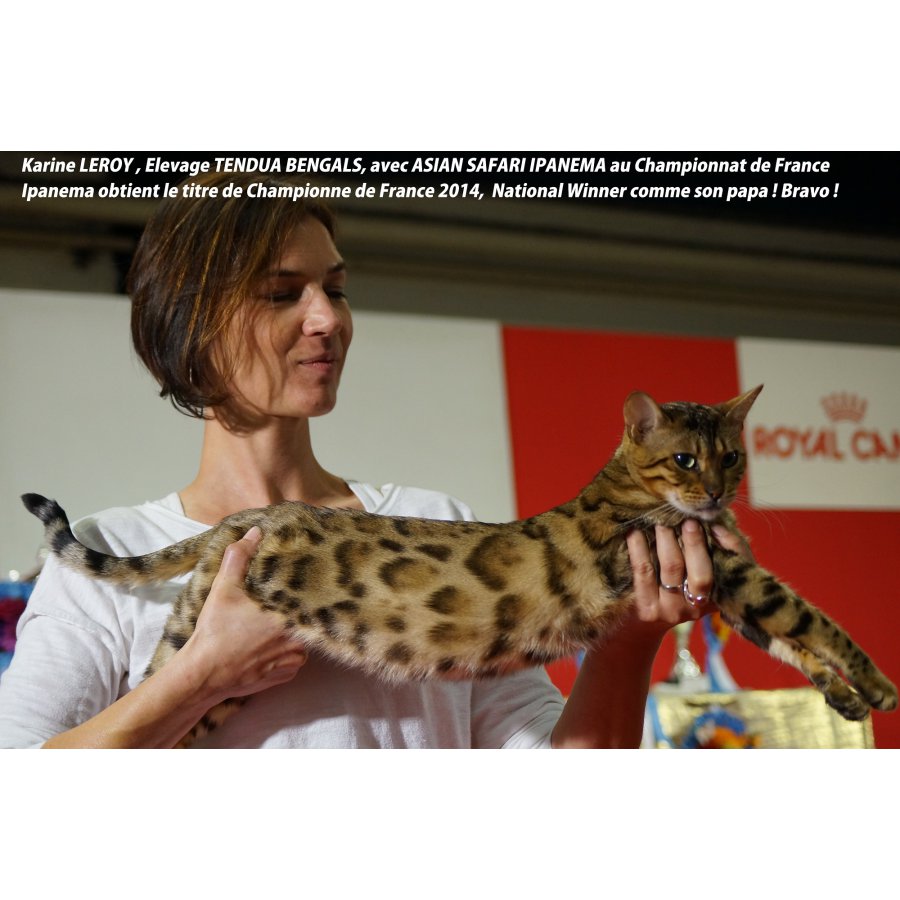 In 2011, our amazing stud Absolutely Walk this Way "Walker" wins the same title of French national Winner in the Fife show of Paris Vincennes, the best cat over 720 cats attending the biggest show in France!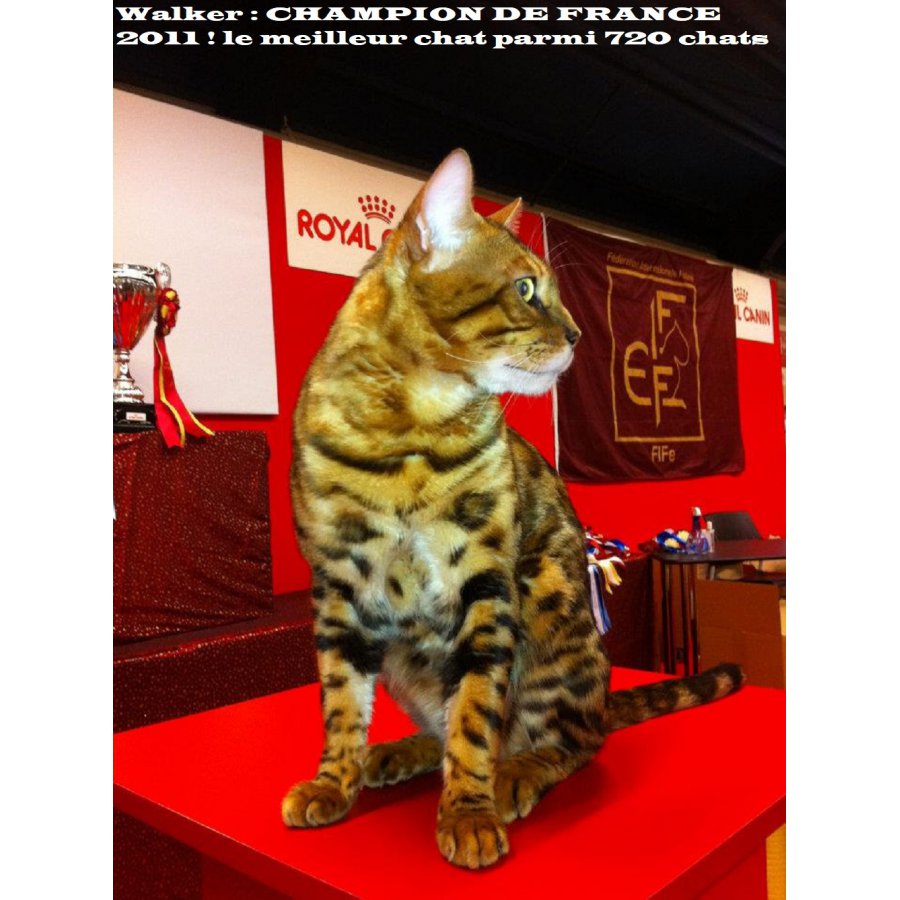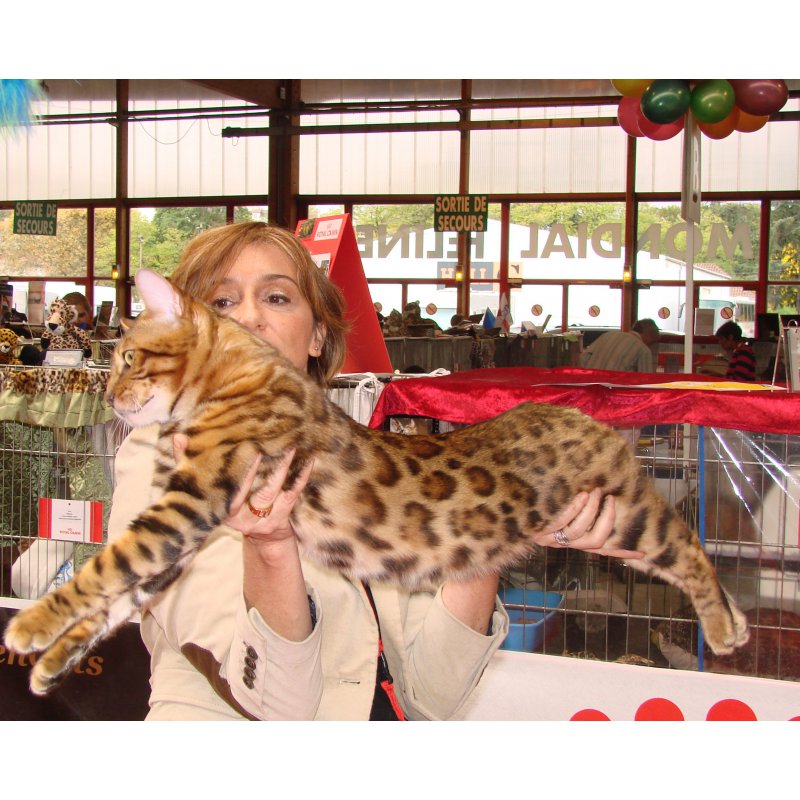 You want to see the video of the French National winner show 2011? you can see when Walker has been elected : plugin:youtube
Our bengals are show cats especially the king Walker, in several TV shows : Walker, Star of the TV show M6 "Cat against Dog" broadcasted on December 25, 2016
Walker again in another part of the same TV show M6 "Cat against dog"
Two other TV shows below in which the cats from our cattery are the stars
TV program on channel 6 in "E=M-" in March 2013
plugin:youtube
One TV program on our cattery and speaking about hybrid cats like bengals dated from November 2012 plugin:youtube